My name is Ayman Qwaider. I am the Arabic Language Community Facilitator for the global Enabling Education Network (EENET).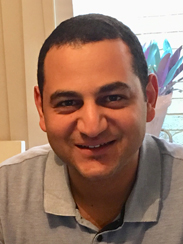 A bit about me
I completed my Masters degree in Peace, Conflict and Development Studies from The University of Jaume I, Spain in 2011. As a person born and raised in the Gaza Strip, Palestine, I realised the importance of education as a means of empowerment and maintaining our respect and dignity. In 2008, I completed my undergraduate degree in Education in Gaza after which I worked for Islamic Relief Worldwide, engaging directly in field work with children exposed to trauma. Throughout my career I have participated in various training programmes and worked with several international organisations including UNESCO Paris and UNESCO Palestine. I am particularly interested in inclusive education and education in emergencies.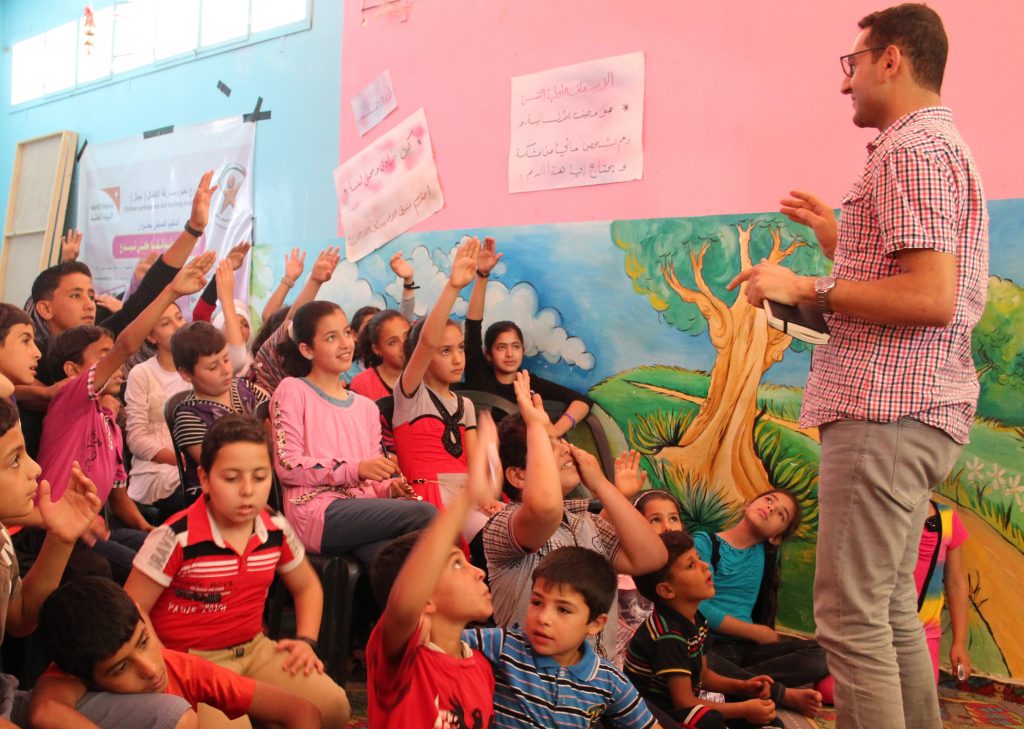 About my role in EENET
EENET is an information-sharing network focused on inclusive education. The network includes teachers, parents, students, non-governmental organisations, policy-makers, and more. We promote and share information and documents, mostly originating in developing countries. We encourage critical thinking, innovation and conversations within and between countries on inclusion, equity and rights in education.
It is my pleasure to be an EENET team member. I am passionate about inclusion, and about education for people with disabilities and other members of our communities who are considered marginalised and segregated. I have participated in some fascinating research and consultancy projects with EENET. Alongside a fantastic team, I have reviewed, examined, and analysed policies and reports relating to issues around inclusion and disabilities.
Across the Arabic-speaking world, children – especially those with disabilities and those who are refugees – continue to experience discrimination and unequal educational opportunities. This has been an increasingly concerning issue for the region's educators and officials, as well as for learners and their families. Governments, education stakeholders and providers need to continue developing and sharing practical tools and knowledge to ensure inclusive and learning-friendly educational environments evolve throughout the region. All children must be welcomed, no matter what their social or physical needs are. My role in EENET will help stakeholders with sharing experiences and tools across the Arabic region.
A key problem facing the Arab world, indeed all parts of the world, is the inaccuracy of disability and inclusion-related data. Despite reports and researchers in the Arab world often citing disability rates as 10% there are very few sources of reliably accurate data for the region. I am keen to support efforts to improve disability and inclusion-focused data collection and management in the Arabic-speaking world.
As an educator and advocate from the Arab world, I believe there remains an urgency to move from charity-focused responses towards more empowering interventions focused on upholding educational rights. The numbers don't look great in the Arab world, where less than 5% of students with disabilities enjoy access to basic services, and over 95% lack their basic right to adequate education. I hope my role in EENET will encourage more stakeholders to speak out and be heard about inclusion and education rights in the region.
I believe in the importance of inclusion of all children and especially those seen as 'vulnerable' and 'marginalised' in our communities. Through working with EENET I have learned a good deal about inclusive education and heard inspirational stories of success from different educational contexts. I learned that we need to collectively act as educators, researchers, teachers and officials to ensure full inclusion for all regardless of social background, physical abilities, etc.
Sharing information and connecting with educators from the Middle East, in particular Arabic speaking countries, is very valuable. That is why I am working with EENET to manage and support the Arabic language community. Please join our Arabic mailing list to receive regular updates from us. If you have a story to share from your educational settings, we would love to hear from you. Starting communication on such important and critical topics is the first step toward making a difference and change.
If you have any queries or want to share your experiences, you can contact me via email: arabic@eenet.org.uk or by using the contact form on our website.