We co-authored this policy brief for IDDC.
The briefing paper provides more information about the challenge of training and supporting inclusive teachers. It outlines five broad issues that need addressing if we are to prepare, recruit and support enough teachers, with appropriate skills, to educate every child – including those with disabilities.
The five issues are also summarised as a diagram in the 'Every child needs a well-trained, inclusive teacher' leaflet.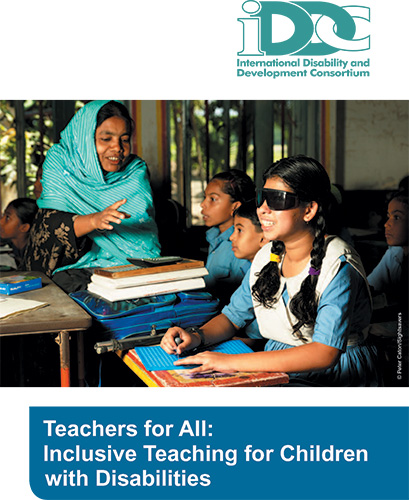 English PDF 1,2mb
French PDF 483kb
Spanish PDF 429kb