Welcome to
EENET's website!
New website coming soon!
Our new website is being developed so please visit us again soon.
EENET - the Enabling Education Network - is an inclusive education information-sharing network, open to everyone. We seek a world in which children, young people and adults are actively participating in quality education and learning opportunities throughout their lives. We therefore help a wide range of people to document and share their experiences of inclusion, equity and rights in education. We facilitate access to information, encourage critical thinking and innovation, and support influencing and collaboration.
The main feature of the website is our extensive resources database, where you can access/download over 800 short articles, longer documents, posters, training manuals, videos and much more from around the world. We also have an online shop, where you can order hard copies of key resources. The website provides information about upcoming events, job vacancies with various organisations, and details of the consultancy services that EENET offers.
The website is growing all the time, so please visit regularly to see what's new. And please sign up to receive our regular email updates.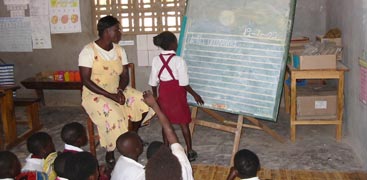 Top 5 … most read 'Enabling Education' (EENET newsletter) articles in the last 6 months
What are your favourite resources on EENET's website? Send us your 'top 5' list and we'll share it with all our readers! Don't forget to tell us why you really like these resources.