The early years of life are often called the foundation years – the knowledge, attitudes, and skills learned in these crucial years form the basis for all future learning. Quality early learning has a life-long impact on children's health, behaviour, their ability to form relationships, and their success in education and employment. What is often misunderstood, however, is that for these benefits to happen, the approach and focus of early childhood education must be both age-appropriate and appropriate to the individual child.
Age-appropriate play-based learning:
Early childhood settings provide age-appropriate learning experiences where children are free to play, to explore and discover. Adult-directed instruction and academic learning are largely absent.
Child-appropriate support:
Nurturing relationships support children in their learning and development journey along individual pathways unique in style, pace and method.
Early childhood programmes are expanding and gaining support around the world. However, I have observed a concerning increase in emphasis on 'preparing' children for school, and programmes designed to give children a perceived head-start before reaching school age. I believe these programmes are not age-appropriate. My concern is that they can detract from the potential benefits children could gain in early childhood settings.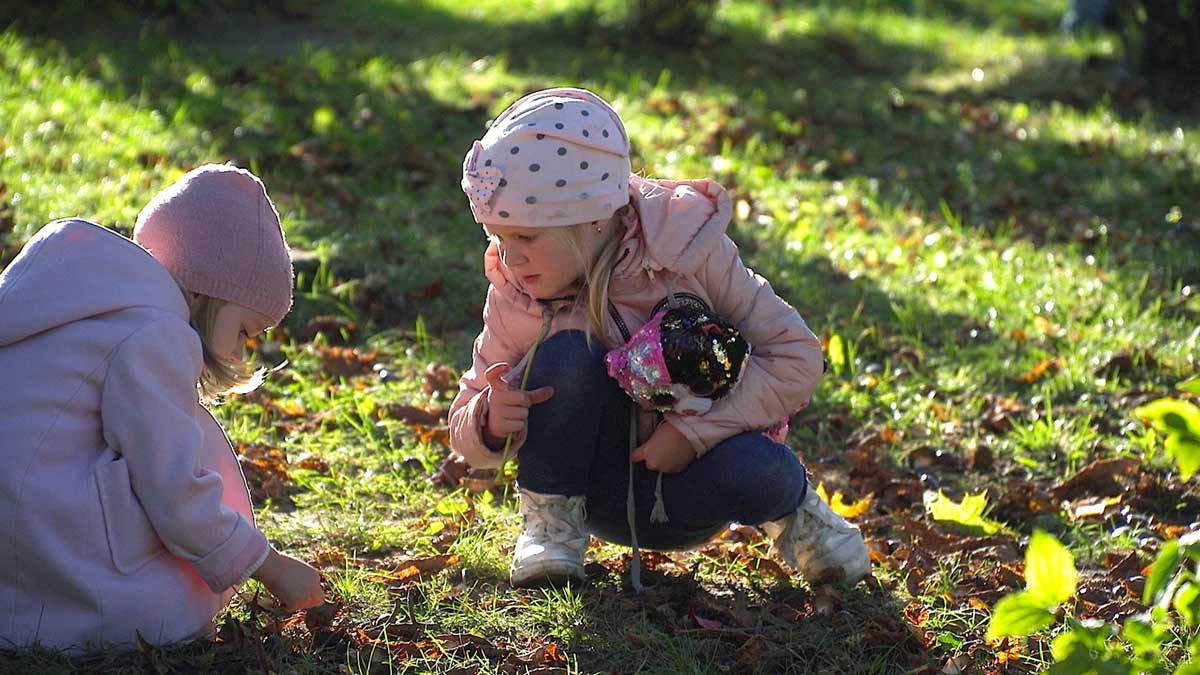 Schoolification vs play-based learning
There should be a distinction between practice suitable for early childhood settings and that which is more commonly associated with schools. This is the difference between child-led play and teacher-directed instruction; between discovery or exploration learning and predetermined curriculum objectives. You might have seen early childhood settings using school-like types of instruction meant for much older children: formal instruction, large-group teaching approaches, or a focus on the direct teaching of reading or maths.
This has been called 'schoolification' or turning early childhood settings into mini-schools. It might involve planned pencil and paper tasks, drawing with stencils, repeating the alphabet and numbers, 'letter of the week' activities, colouring-in, activity sheets, and long adult-directed group times. Parents might be interested in this type of teaching. Often it is promoted as a way to give children a better chance of academic success in school. Sometimes, it is suggested as a way to get children ready for school, or to make the transition into school easier.
Problems with early academic learning
For various reasons, this practice of introducing academic learning early to children does not translate into the hoped-for academic advantage. Perhaps even more concerning, particularly in the context of inclusive education, is that these types of approaches do not promote diversity and are at odds with inclusive education.
Research supports the conclusion that starting school-level academics early does not result in sustained academic advantage. Any positive impacts have been found to fade out during the first years of schooling.1
What about a bit of school-like instruction to get children ready for what they will find at school? Early childhood education should prepare children for school, but not in the way some might think. The lasting impact that early childhood experiences can have is well understood and widely studied. The core skills that children learn at this age will help them to learn other skills later. These can include social skills like cooperating, personal skills like managing emotions, physical skills like manipulating small objects, and many others. But young children who are busy learning academic skills can be deprived of the age-appropriate learning and development they are ready for in their early years.
These skills are also not best learned through teacher-directed instruction. Firstly, this is because children all have different pathways of development, and secondly because such skills are best learned when the child is interested and ready to learn them. The developmentally appropriate way of learning at this age is through play, not teacher-directed instruction.
Early academic learning hinders inclusion
Imposing curriculum objectives in early childhood is at odds with inclusion and does not leave room for the diverse learning pathways that we expect and celebrate in inclusive education. Successful inclusive learning involves child-to-child support, interaction between children and with the teacher, imitation and teaching one another. There is little room for these types of interactions in formal instruction. Play-based learning, on the other hand, allows children to relax and interact in a natural way.
A sense of belonging is a central part of ensuring that children, with all their diversities, experience inclusion. To belong, a child's individual interests, strengths, capabilities, and development are valued. In inclusive education, we expect to support and welcome a child who is developing at a different rate or pace. But formal instruction, with predetermined content to be learned, could set the same child up for alienation and a sense of failure. Imposed curriculum objectives assume that children learn in similar ways, at similar rates and similar amounts. This starts to paint children as capable or not capable.
I believe that early childhood settings should focus on supporting children's learning through play and exploration rather than attempting to make children ready for school through the schoolification approach. Schools should instead be making themselves ready for children – all children. Inclusive early childhood settings should be centred around age-appropriate and child-appropriate practices likely to bring about greater developmental benefits for children.
Quality early education
As with other levels of education, inclusive early childhood education is quality education. When education settings are improved with the needs of diverse learners in mind, the improvements benefit everyone. We all expect children in this age bracket to be very diverse – in their interests and preferences, in their capabilities and skills. So good early childhood education programmes should readily support the learning and development of children with disabilities and other diverse learners.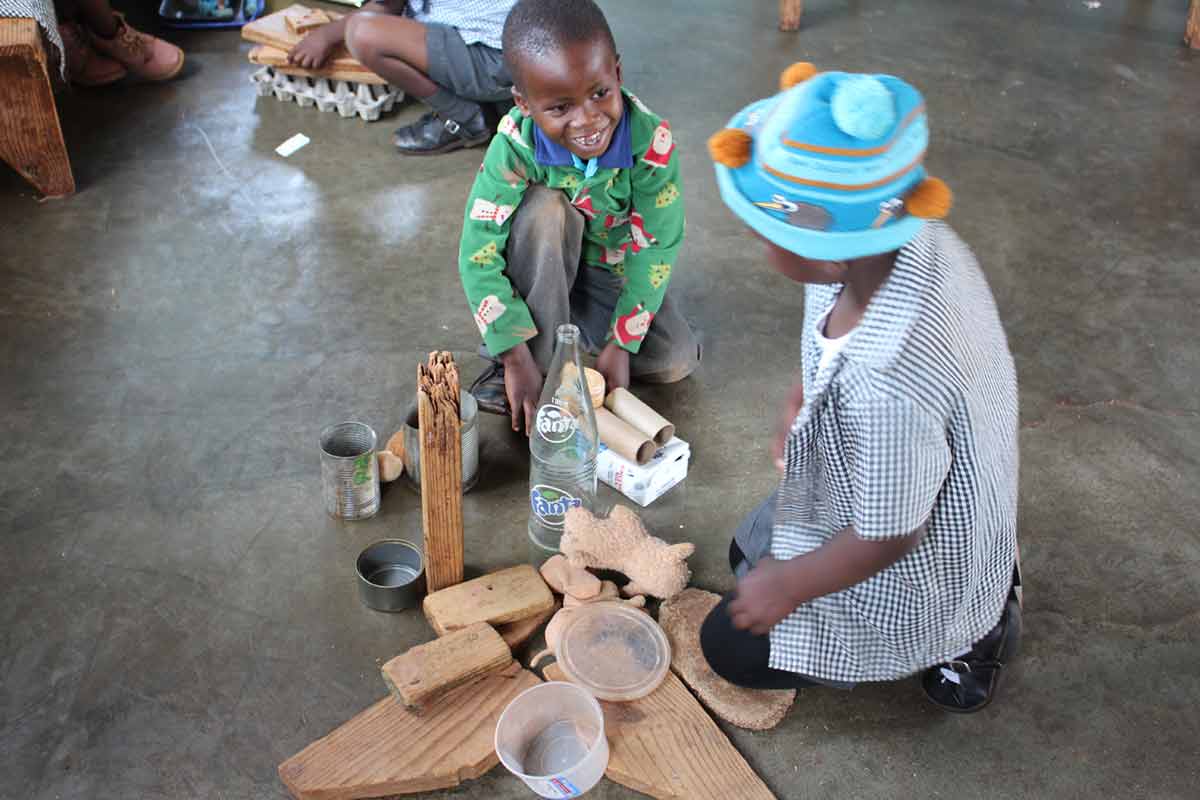 A lot is said about the long-term impact of quality inclusive early education. But we should remind ourselves that the early childhood years are not solely a preparation for later life or for school. Learning and development enables young children to engage with and enjoy everyday life, to know themselves, to build relationships with others and to face the challenges and joys in the here and now. Inclusive early education is about being and thriving in the present.
Different perspectives on early childhood development and education
The articles included in this review showcase a range of viewpoints and experiences of early childhood development and education (ECDE). We start with an interview with the staff of Vusumnotfo in Eswatini who share their advice for effective early years programmes and making videos to help other people learn about inclusive ECDE.
Dimi and Harriet share their experiences of training early years practitioners in the UK and Kenya, while Veronica explains Sightsavers' use of calendars to consolidate lessons learned in community workshops and practitioner training in Malawi. Lohis and Mina share first-hand experiences as teachers developing inclusive ECDE in Nigeria and Morocco, and the team from Chance for Childhood discuss their community-based programmes in Rwanda.
Effective ECDE is important in all contexts. The team from VVOB explain their work in urban centres in Vietnam, and Olivia outlines Kids Club Kampala's work in informal settlements in Uganda. Jodie and Julia from Humanity and Inclusion discuss supporting ECDE in refugee settlements in Bangladesh, Pakistan and Thailand.
Holistic approaches to ECDE consider issues beyond the classroom. James presents the values of using songs to teach public health messages that are important for reducing maternal and infant mortality in Zambia. Bidemi shares her experiences of using animations to teach young children about social safety in Nigeria.
Finally, three articles provide research summaries. The first provides an overview of Light for the World's research on investing in inclusive ECD. The second showcases Bridge of Hope's research on inclusive transition from pre-school education to primary schools, and the last summarises a literature review on inclusive ECD in emergencies, conducted by a team from Yale university.
Contact:
Karen is an education and disability consultant working with EENET. She can be contacted through the EENET office.
Email: info@eenet.org.uk
---
Age-appropriate learning
Age-appropriate practices recognise that young children learn through play. Different from adult-directed activities, play is child-led. It should not be misunderstood as the same as playful learning or fun activities which are still planned and initiated by the adult. Play happens when the early childhood setting is prepared with a range of resources and spaces, and the child is free to make choices about what and who they engage with, how they use resources and space, and all other decisions along the way.
---
Child-appropriate learning
A common misunderstanding about play-based learning is that educators sit back and leave children to play. On the contrary, the role of the educator and others in this space is crucial. When early childhood settings are play-based, it makes it much more possible to implement child-appropriate learning support in inclusive and natural ways. Children with disabilities and diverse needs can be offered the appropriate support they need and can learn and develop according to their capabilities and interests without being marginalised, singled out, or segregated. Individualised learning and support in a play-based setting is something offered to all children with or without disabilities.
To be child-appropriate is to recognise diversity, to value difference, and support the learning and development of children as individuals. This can happen when adults are not busy with leading activities, or directing large groups of children. Instead, they observe children at play and in small groups, they learn about their interests and capabilities, they engage with their families, parents, guardians or caregivers, and they use all of this knowledge to offer individualised support to children as they play and move through their unique learning and development pathways.
---
[1] Research shows little academic advantage through schoolification, for example:
Professional Association of Childcare and Early Years (2013) What does 'school ready' really mean?. Bromley: PACEY.