The Indian context
Schools in India mostly focus on children who can do things that they consider 'normal'. Schools are not interested in children who have talent but are differently abled. There is pressure on schools to show good exam results, so they only want to choose children who can perform in this way. This puts pressure on parents too, as we feel we must grill our children at home to help them achieve. In addition, schools often do not deliver all the curriculum content needed for national exams and so parents have to bridge the gap and work with children at home to get them through exams.
A child who cannot take down information from the board immediately or follow the teacher's instructions, or who takes their own time or has their own understanding, does not fit the school's expectations. To meet the needs of these children, teachers must give them support. These children require attention and need their own time and space. Teachers must show an understanding of their needs and strengths, but schools are usually not ready to support this.
Personal experience
My own child struggled in a mainstream school. The teachers refused to understand that my child worked at a different pace and they did not want him there. They let him feel uncomfortable and unwanted and allowed him to be bullied. One night, when everyone was asleep, my son came to me in tears asking why God had made him the way he was. Why did he let people make fun of him, and why could he still not read and write when he was working so hard? That left me in tears too.
He came to me and I listened. I realised that he was in serious trouble at school, so I reassured him. I told him not to worry, that his teachers did not understand him but I know how beautiful and talented he is. He is very artistic, compassionate, helpful and well behaved. He is a good swimmer. He was in the school team and was awarded a gold medal – there was no relay team without him.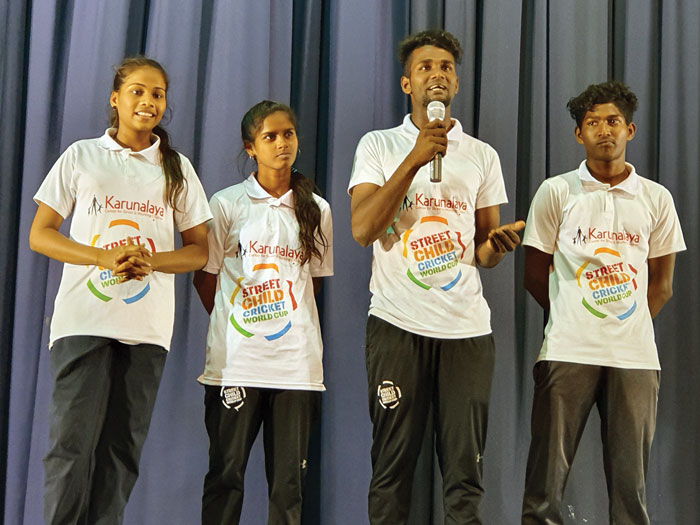 Immediate help and long-term change
The school did not train the staff to recognise disabilities, and as parents we were not really aware of the disability either. We used to think our son was just at an age when all children do things differently. We thought he would eventually catch up. It was not until I read an article in a newspaper about dyslexia that I realised my son needed extra support. The article described my son. We saw a specialist who said that even though he was a so-called 'slow learner', he had an IQ of 130 or above. We went to the school, asking that they take more time with him. We asked them not to rub out the blackboard so quickly so that he would have more time to copy, but they did not understand this. The teachers were unfriendly with us and made my son feel uncomfortable.
In the end we found a school that specialised in teaching young people who have dyslexia. We did not want to take him out of mainstream education, but change is a long-term process. We realised that for our son to be happy we needed to find him a solution quickly, but we also know that education needs to change for future young people.
Teachers need to be trained about diversity and how to support all children at whatever level they are at, before helping them to move forward at their own pace. Teachers need to focus on scaffolding learning and not pushing children at a pace pre-determined by the teacher. The curriculum is a problem, along with the environment in which teachers work. If teachers cannot cover all the subject knowledge needed for exams in the time required – and if parents are helping children cram at home to get it all covered – how can teachers feel they have time to support children who struggle to keep up, let alone help them move forward? They are under too much pressure. We need to advocate for schools to become more inclusive, as well as taking immediate steps to address our children's learning needs right now.
Learning from alternative approaches
When schools only look at how children perform academically, inevitably more children are pushed to find alternative places to learn where they can feel comfortable and feel they belong.
I work for Karunalya, an organisation that focuses on young people who live and work on the streets in Chennai. At Karunalya, we help children to develop a broad set of life skills, enabling them to face the world, to be advocates for themselves and for their peers, and to develop their leadership skills. Mainstream schools, by contrast, focus on academic results, and children are not taught how to do anything except pass exams. There is little focus on creativity and the additional skills needed to survive in life. A child on the streets has had to learn to survive, and we build on these skills to help them move forward confidently. It would be great to take the learning we have developed through working with young people who are on the streets, and promote it in schools to change the way teachers approach teaching.
Currently, we do not have the resources to actively work with schools, but we are sometimes invited to visit schools to talk with the teachers about the children we work with. We also take some of the children with us – especially those who have represented Karunalya and India in Street Child World Cup events. We have participated in multiple events organised by Street Child United, and won the Cricket tournament in London, 2019. When the children go into schools to talk to the teachers and students about how they worked hard to achieve their places on the team, it can inspire both the teachers and the students, changing their opinions of 'street children'.
As a parent, I know I must advocate for my own children, and the young people I work with on a daily basis, and all the children currently affected by an education system that fails to respond to their needs.
Contact
Paul Sunder Singh is the Director of Karunalaya, a non-profit organisation that has been working for the protection and development of street and working children in Chennai City, Tamil Nadu since 1995. You can contact Paul, and the organisation on: info@karunalaya.in