Providing sustainable futures for girls from low income backgrounds in India
Neil Farrelly
I first met Sister Cyril in 2009 when I was running workshops in Calcutta. That first meeting ended with us drawing up a plan for me to write a book about her ideas for inclusive education. For many reasons the book took six years to complete and was finally published in early 2017 by Konark Publishing, in Delhi, India.* Sister Cyril, now in her eighties, has worked with schools, NGO partners and the ministry responsible for education to increase access to education for marginalised learners for over 40 years. In this article, I share the work with girls who are street-connected or vulnerable to migrating to the streets. This work started in the Loreto Day School in Sealdah, Calcutta where Sister Cyril worked, and now continues as part of a larger collaborative effort across India.
Educating Rainbows
In Calcutta in the 1970s, the better-off students in the city had access to private tutors, the best books and teachers, and a way into college. To enable street-connected girls to access such opportunities Sister Cyril set up a school where half the students pay full fees, covering the costs for the other students who either come from the slums or are encouraged to make the transition away from the streets. These girls have all their costs met by the school.
In the last 40 or so years, around 40,000 girls have passed through the school, many of them graduating to colleges in India and overseas.
Rooftop 'classrooms'
Starting school can be a difficult transition, especially when you are used to the relative freedom or open spaces of living on the streets or in rural communities. A process of peer education was started at the school to ease the girls' transition and prepare them for being in a classroom. Older, secondary-age students at the school lead small groups of younger new arrivals from the streets. The older girls teach the group basic literacy – reading and writing – and numeracy skills. These classes take place on the roof of the building in an informal setting, with the girls sitting in informal groups.
When the younger children were ready, they graduate to attending the formal classes downstairs. Every student at the school is required at some point to help and teach the younger students something that could help their future in some way. This is both profound and effective, and one of the simplest ideas that can be enacted in any school, anywhere in the world.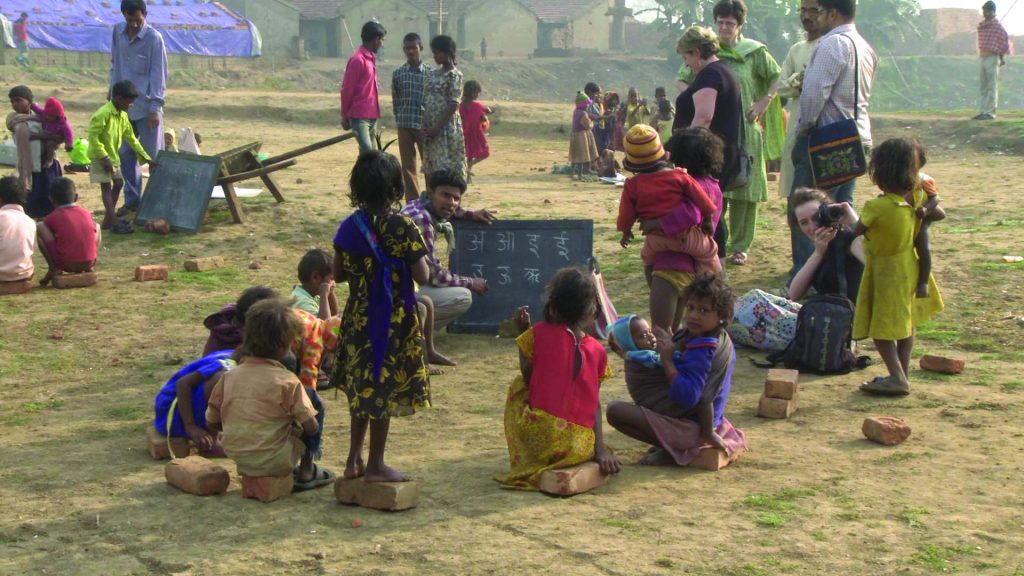 Teaching children in rural communities
Girls tend to be more likely to return to their communities after graduation while boys often move on to pastures new. This is not a defining stereotype, but it was an observation that influenced the decision to provide teacher training opportunities for girls who want to teach, and related peer education projects, which increase access to education for hard-to-reach communities in rural areas.
Young women graduating from schools such as Loreto, particularly those from rural areas who are not going to college, are given the opportunity to receive teacher training. Although they are not 'highly educated' they possess more education than some people living in the villages and small rural settlements identified as needing assistance to develop better education provision. The women understand the local situation and environment, which is important to providing context-appropriate education. They are also willing to work in remote places where many qualified teachers would rather not work, preferring to be posted in better resourced schools in urban centres.
The young women are provided with training to help them become effective teachers, empowering them to use their knowledge and education to help children in the villages access basic education. Local partner organisations pay their wages as part of their education project work.  Training is also provided to older men and women from the villages, who are unable to access teacher training and employment through traditional routes. The training covers the skills needed to be able to deliver activity-based teaching to out-of-school learners.
Brickfields
Over time the education outreach has diversified to focus on the children living and working in the brickfields around Bengal and India. These brickfields are industrial sites where migrants, from across India, make bricks and fire them in giant kilns. It takes a whole family a whole day to make a thousand bricks for which they get paid as little as £2. Because the whole family is so involved, including young children, there is no time for school.
After negotiations with factory owners, for the right to set up small schools on the open ground in the middle of the brick complexes, teaching is provided to children who want to learn. A 'school' here means a circle of bricks with a child seated on each one and a teacher sitting with them.
The brickfield teachers, employed because of their ability to speak the languages spoken by the migrant communities, are trained by locals NGOs in teaching methodologies suitable to the context. As the children are migrants, and their time at the brickfields is likely to be transitory, the syllabus is a 7–8-month programme, taught in their home languages. There is constant monitoring and evaluation by project personnel to ensure that the curriculum is appropriate to the needs of the learners.
It is, quite possibly, one of the harshest environments in which to start a child's education, but it works, albeit imperfectly. It is temporary at best, because the families are migrants who work seasonally all over India, so schooling is at its most basic level.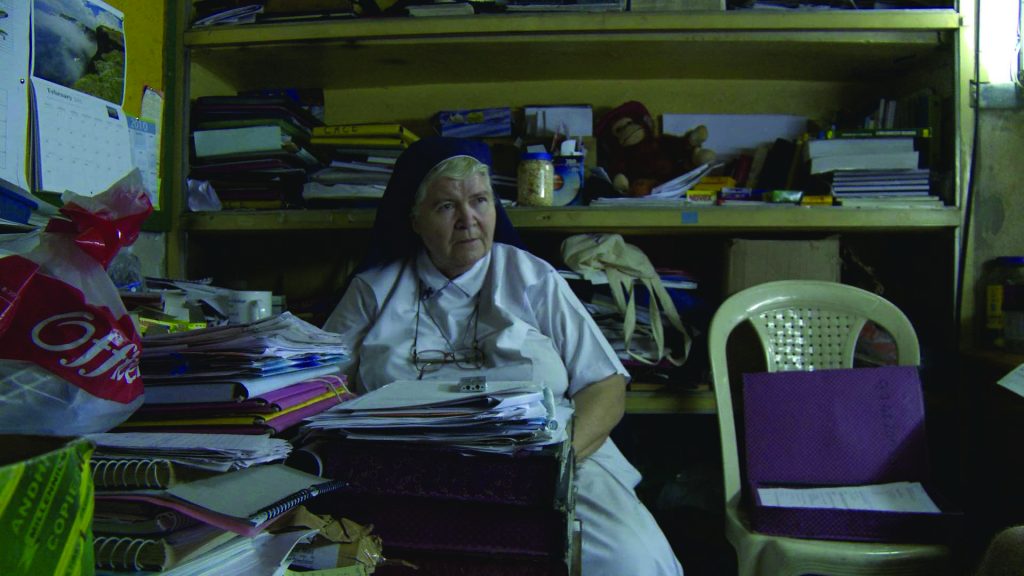 Sister Cyril retired from Loreto Day School in 2012. She continues to share her experience with local authorities setting up schools across the country, and joins staff at the Rainbow Homes project and partner NGOs to facilitate workshops for teachers and students in India and overseas who want to develop similar projects.
*'Girls are the Future' is published by Konark (https://konarkpublishers.com or www.flikart.com), and can either be bought from them in India direct or as an E-book.
Neil Farrelly is the director of Nose to Nose, a global creative arts and media group.
Rainbow Homes project: http://rainbowhome.in