Democratisation of the classroom – Mpika, Zambia
Policy on the ground – Paul Mumba
Paul Mumba is a teacher in a village school who believes that inclusion is about human rights, social justice and democracy. He asserts that so-called 'ordinary' teachers are better qualified to implement inclusion than specialists. Here he describes the way he reflected upon his own teacher training and practice before introducing democratic methods into his classroom.
A reflective practitioner: When I graduated from college I found that the theories I had learnt did not work. I thought that I wasn't being a good teacher. I wasn't doing well and the children weren't doing well. Traditional teaching methods are old-fashioned, so I tried out different methods.
THE CHALLENGES
Different needs and speeds: It was difficult teaching mixed gender and mixed ability classes. There was a big gap between the achievement of girls and boys – girls found it difficult to share their ideas with boys. The government opened a unit for children with special needs at our school and this highlighted the needs of slow learners who were already in our classes.
Tradition and child rights: African tradition doesn't allow children to come to the forefront. Children are told not to speak without adult permission. But they need to be aware of their rights and to speak freely. There is literature in Zambia about rights from UNICEF and Child-to-Child, but it hasn't reached every school. The government is trying to achieve democracy, but the children and the community don't understand what it's about.
"I came to the conclusion that the classroom needed to be democratised so that everyone could learn together."
THE SOLUTIONS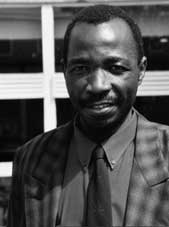 Children's voices: At first when I encouraged the children to express their views, they were speaking too much. It was difficult to grasp what they were saying, but eventually I understood. The children wanted more recreation and play – this was missing from the academic curriculum. They wanted the timetable to be displayed on the wall so that they could check that the teacher was doing what he or she should be doing. They had many other excellent ideas. I was amazed!
Self-evaluation: The children looked for things that they'd learnt at the end of each day. They were encouraged to point out the positive aspects of each other's behaviour. Some of the so-called 'slow learners' excelled in their practical skills of making toys for the children with disabilities.
Teacher evaluation: The children had to evaluate how I had taught them during the day and how each child felt about the teaching. I was then able to feed back to the children how I was going to meet their individual needs.
Parents' questionnaire: The Zambian curriculum is very broad, but there are no suggestions about how to teach children about their own situations. I encouraged parents to come to school to participate in the curriculum. I asked them what they wanted their children to learn. I prioritised their wishes and fitted them into the curriculum. Community members were able to volunteer their skills in making teaching aids.
Children's questionnaire: At the end of the term the children wrote down what they had enjoyed most during the term and what they wanted to learn the following term. They had particularly enjoyed carrying out a survey in the community to identify children who were excluded from school – either because they had special needs or because they had felt excluded in school. They made suggestions and put forward solutions to problems.
Discipline v dictatorship: The other teachers said that I had no discipline because the children spoke their minds. They feared indiscipline. But actually the children became more conscientious about their own learning. They came to school on time and helped their friends by sharing notes and ideas. At the end of the period the girls had done very well – much better than the boys. There was a 70% pass rate. One girl came third in the whole country.
"I was no longer at the forefront. My role had changed into a facilitator. I helped the children to organise their ideas. Teaching and learning became more interesting – more like higher education."
Democratisation of Primary Classrooms in Zambia (1996), Paul Mumba
This paper is available from EENET, but can also be found on the ISEC web site and CD.
Mpika Inclusive Education Project, Northern Province
Patrick Kangwa
The Mpika Inclusive Education Project was started in 1999. The project supports a programme of experimentation and documentation of the use of the Child-to-Child approach by schools and communities to promote inclusive education.
It aims to raise the awareness of schools and communities of the benefits of inclusive education, and in particular to develop strategies that fully involve children with disabilities in school and community life. A practical handbook will be produced for teachers on inclusive education using the Child-to-Child approach.
The project is funded by Comic Relief, through the Child-to-Child Trust.