We all need to have some hope! Trebuie – Romania Photo by: Danladi Mamman, GCEN
Luciana is an 8 year girl who has cerebral palsy. She and her family have been a member of Trebuie ('We Must') since 1994. Trebuie is a non-governmental organisation (NGO) for children and adults with mental disabilities, their parents, and professionals who work with them. Its main aim is to ensure that its members are able to have a decent quality of life. The organisation is involved in schools, educational and social integration programmes and creates opportunities for the sharing of information and experiences among its members. Luciana was integrated into a mainstream school in 1998. She had the help of a support teacher and her parents worked closely with her at home. Here Florentina, Luciana's mother, is interviewed about their experience of integrated education. This interview first appeared in a fuller version in Trebuie's magazine.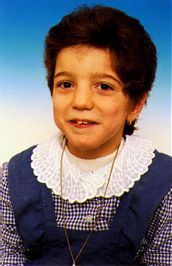 What were Luciana's needs?
Luciana was born with a cleft palate and was unable to sit or walk. When she reached her second birthday, my husband and I went to the doctor for some advice. They were not able to identify her difficulties, but recommended a rehabilitation programme. Luciana received 3 physiotherapy sessions per week. My husband was able to work with her at home. When Luciana was three and a half years old she was able to walk, although she had some problems with her balance. However she still has moderate learning difficulties.
Was it helpful for Luciana to go to the Trebuie day centre?
It was very helpful to both Luciana and myself. It taught me to be less protective. I used to do everything for her. I was impatient and even preferred to feed her myself because I did not want her to make a mess. This did not help her. At the day centre they taught me to let Luciana do things for herself.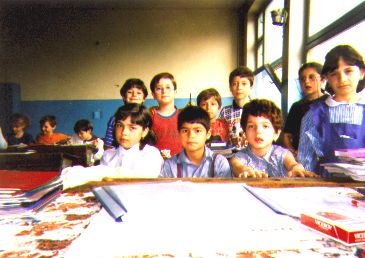 Did Luciana benefit from being integrated into mainstream school?
Yes, because it gives her the chance to come into contact with the outside world. I believe that she should be in a mainstream school. Starting in a day centre made her more disciplined. Luciana's presence in the classroom does not disturb her peers. The main difference between her and her classmates is that she does not receive information like other children of her age.
What did you feel when you took Luciana into a mainstream school for the first time?
I was really excited because I felt that Luciana had started an important part of her life. I felt confident that her experiences would not be too negative and that nothing bad would happen to her.
What advice would you give to parents who may be in a similar situation to yourself?
I feel that my situation is much easier than that experienced by many parents. I realised that as long as I have Luciana, I will have hope. I hope that my daughter will continue to progress. I hope that I do not over-protect her. I hope that our efforts will have positive results. I believe that everyone needs to have HOPE.
Florentina Popescu can be contacted at: Str. Liniei nr 37, Block 6c, 5cA, E74, Ap 10, Sector 6 Bucaresti, Romania.