For me, inclusive education is the way of making equal opportunities whereby all children and young people are engaged in the education sector and achieve their goals and dreams through participating in learning new skills that increase their level of understanding issues. Inclusive education provides equal chance of gaining knowledge in all aspects. It also helps children and young people gain different skills that they can apply in real life regardless their lifestyle, history background, disabilities or even family status.
In Tanzania, Government is trying to encourage families to send their children to school, regardless their abilities, family status, etc. But also the Government decided to go far by reducing costs in primary level, to make sure all children who are supposed to start school can afford to get a quality education and acquire knowledge for free in primary level, even if their families are poor. This plan helped to reduce the number of children on the street, although by a very small percent. Still more efforts are required to make sure disabled children go to school. In some areas, people believed that disabled people have no chance or rights to go to school.
I got a chance to study with disabled people when I was at school. I experienced that disabled people have high capacity level of learning and understanding different issues, and they have their dreams that they wish to fulfil and achieve within their lives. Due to that they need to be included in education. Also, every child and young person has to be given priorities and equal chances in acquiring knowledge through education.
There should be more efforts to make changes within society concerning inclusive education. One of the efforts is to make sure people understand and become aware of how education is so important, the rights of everyone to acquire knowledge, and the rights to get a better quality education. Another effort is to make a balance between disabled people and non-disabled people in different aspects of life. This can be done through sports and games which help to bring people together from different backgrounds. It can also be done through awareness events that help to convince families on the importance of inclusive education and motivate parents to send their children to school. "School is for all."
Nicholaus Jackson Ambwene, student, age 24, Tanzania
Children with disabilities also have some problems and I would like to help them if I have got that chance. I would like to help them with taking them to school where they can be taught very good. I would like to help the street children too. I will take them to school.
Tony Omand, age 13, Kenya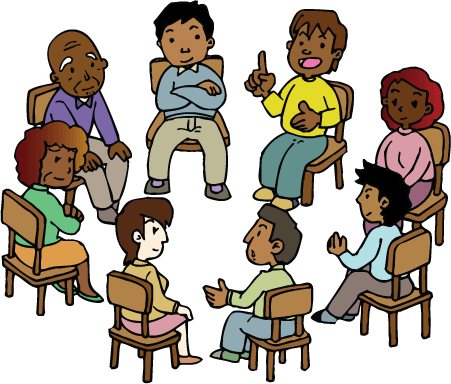 Some of the parents hide their children just because they have disability. They hide them not knowing that they can have a good education and help their parents in the feature.
Alice Apiyo, age 12, Kenya
If we look on our streets there are many street children lacking education. In our villages and towns, we see many discriminated and disabled people. Let us involve them in education. They are just people like us and not animals. Let the government get involved and help our people get educated. Not only the government but also the whole world should help to improve education among the needy and disabled people.
Davis Mwala, Kenya
Children with disabilities like the blind should be taken to school. If they are left at home and not taken to school, their life would be more miserable.
Sylvia Auma Odhiambo, Kenya
People living with disability can be involved in education by providing special equipment for example braille which helps them to read by touching the letters of the alphabet. An abacus to work out problems in Mathematics and cassette tape recorders so that the can record their lessons and listen to them afterwards. If that is done they can be able to learn in a normal way.
Vallary Akoth, Kenya
Inclusion clubs bring us together
The main reason I became a member of the inclusive club was to support students with disabilities who are learning in our school. Through time, I have learned that there are students with disabilities who have immense capacity in their education and other social skills. After 3 months of active participation in the inclusive club, I have recognised that there is a mutual benefit from the members due to the fact children with disabilities who have a good capacity in the education supported the students without disabilities.
As the result of the repeated effort of the inclusive club, all the school community accepted the capacity and need of students with disabilities. For example, the president of the school parliament is a student with visual impairment, his name is Abdu Assen, and he is fully blind and active member of the inclusive club. Currently he is also involved in supporting the school administration to bring attitudinal change of students who have bad disciplinary records in school. Therefore, I am fully convinced and practically observed that we all benefit equally.
Nejat Mohammed, age 12. Nejat is a member of the inclusion club at Seferselam School in Ethiopia.
 Editor's thoughts
In this section, equality is mentioned a lot, and I'm glad. This is key because, whether you have a disability or not, you are still human and you are still you, which means you have a right to a good education. Unfortunately, some people don't believe this and therefore treat people with disabilities differently. Sometimes they give them more attention and make a fuss over them, other times they are treated like the lowest of the low. As someone who has a sibling with disabilities, I think that inclusive education is incredibly important as people with disabilities need to be treated no differently from anyone else. They don't want to be looked at as though they're "special" or "odd", but want to be thought of as a friend and a real person.
Many people think that all people with disabilities are "stupid" but this is not the case. Sadly, I see this frequently. Even though people with disabilities have dreams, aspirations and ideas, they might just struggle to make them seen or completed! I have seen young people with disabilities who have been stared at in class just because they're struggling with something when everyone else got it on the first try, but they try and that's the best anyone could ask for! Because they DO want to get a good education so that they can go on to do amazing things. They DO want to make lifelong friends. They DO want to learn and acquire knowledge. If those who are disabled never go to school and get an education, who is going to fill their spot in the future? Who is going to become that doctor that the health service desperately needs? Who is going to become that author that changes many people's lives through words? After all, education is the key to everything and without it the world would be so much worse off.
So to all the teachers, parents and other people who do not believe that people with disabilities are humans who deserve an education, just take a moment to think. Teachers – you will not get any happiness from knowing that you have helped a disabled child on the road to their future, if you haven't. Parents – that is your own child you're stopping from living their lives as fully as they can. You didn't let them go to school. Government members and the like – just think. That disabled young person you just stopped from going to school could have been the one to change the country with one of their ideas. You didn't allow them.
Actions and words have consequences. People need to realise that.
Hannah Lewis, age 13, UK